Tailored solutions for the commercial aviation, business aviation, air defence and special purpose sectors.
Elisen is a leading provider of aerospace engineering and certification services. Our drive for creating and sustaining innovation, combined with our globally experienced aerospace professionals allows us to offer a wide range of engineering solutions.
LEARN MORE
Our areas of expertise

Aircraft
Structures
(strength &
vibration)

Fluid &
Mechanical
systems

Avionic &
Electrical
systems

Aircraft Loads &
performance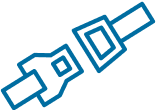 Occupant
safety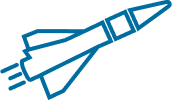 Weapon
systems
Let our team of experts bring your
vision to fruition!
Trust, Excellence, and Partnerships are what make great companies do good work. We've been honored to partner with some of the best, giving them something they can be proud of.
Expedite your aerospace project
with an efficient, cost-effective partner
Our mission is to serve the global aerospace community with value-added professional engineering and certification solutions that exceed client expectations and achieve their objectives.
LEARN MORE